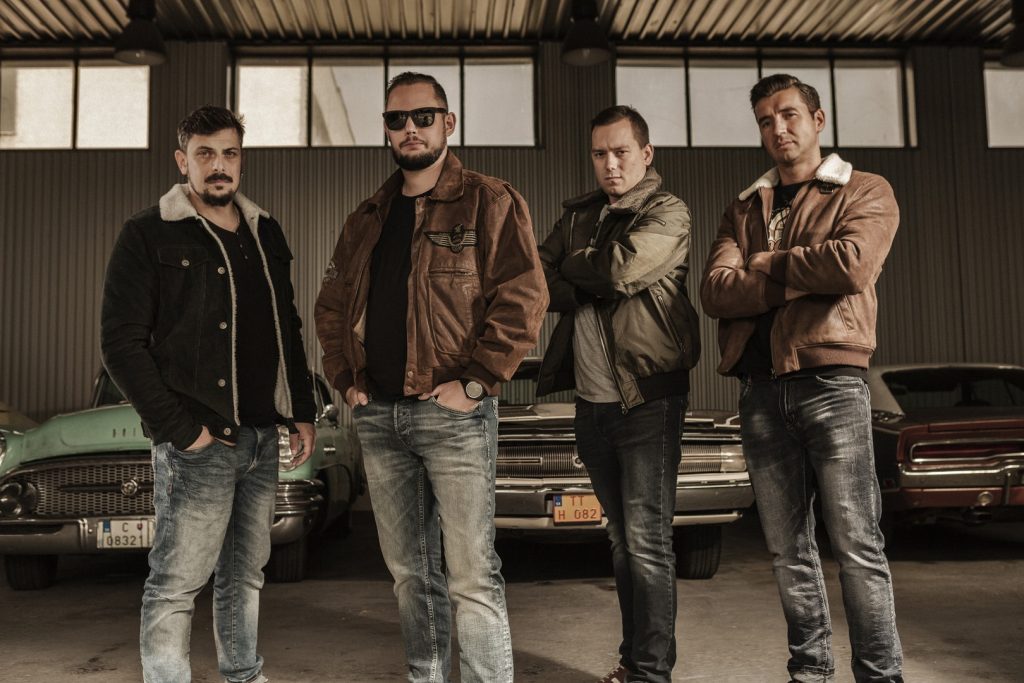 "Keby nám niekto povedal pred desiatimi rokmi, že spolu budeme hrať, tak ho vysmejeme," tvrdia členovia novovzniknutej kapely The Crownies, ktorí si kedysi o sebe mysleli svoje. Kapely sa navzájom nemali radi. Dnes si ich fanúšikovia nevedia vysvetliť, prečo stoja na jednom pódiu, čoskoro sa však ich obavy rozplynú na pripravovaných koncertoch." 🙂
Tento zaujímavý príbeh začal v roku 2019 okolo muzikantov z troch rockabilly kapiel Devil Street 13, The Rockefellas a The Cellmates. Z pôvodných rivalov sa nečakanými okolnosťami stali spoluhráči v úplne novej rockabilly kapele The Crownies. Rockabilly scéna na Slovensku je pomerne mladá a patrí k menšinovým žánrom. Tento hudobný štýl z 50. rokov predstavuje pre laikov menej povedomý pojem, no samotná hudba je na prvé počutie známa každému.
Rivalita posúvala kapely dopredu, no nie všetko sa ujalo. Nápad na vznik novej kapely dostal bubeník Karol Trnovský. "Zdalo sa mi, že už je tých experimentov v predošlých kapelách priveľa. Každá z pôvodných kapiel skúšala niečo nové; prerábky moderných pesničiek, zložité aranžmány vlastných piesní, nové nástroje či slovenčinu. Ja som dokonca začal hrať na bicie po stojačky. Mám pocit, že ľudí tieto novinky až tak nezaujímajú a napadlo mi vrátiť sa k začiatkom, vybrať to, čo majú ľudia najradšej a spojiť to v novom projekte. Oslovil som chlapcov zo spomínaných kapiel Devil Street 13 a The Rockefellas s malou dušičkou a veľmi som nedúfal, že by do toho išli".
Po mnohých rokoch pôsobenia na scéne sa tak štyria hudobníci dostali k spoločnému projektu v novovzniknutej kapele The Crownies, ktorá stavia na chytľavých rock and rollových rytmoch a živelnosti s veľkou dávkou úprimnosti.